Версия Unreal Engine

4.24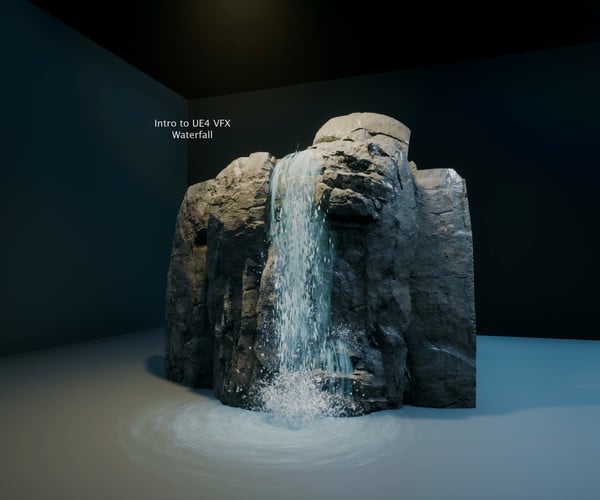 A full run through of creating a waterfall effect in UE4 using a combination of texture creation in Zbrush and Photoshop and UE4's material editor. Starting with creating meshes and textures in Photoshop, Zbrush and Maya using a combination of photo bashing, sculpting, and painting. Then setting up master materials and particle systems in UE4. Finishing by assembling it all together with flexible material instances for changing the look of the waterfall on the fly.
Skill Level
Intermediate Level, you should be familiar with the basic menus and workflows with Zbrush, Maya, Photoshop, and Unreal Engine 4
Contents
- 90 minute walk through covering the entire particle effect creation.
- 1080 Resolution
- Low res Static waterfall meshes
-Waterfall Particle textures
-Content for UE4 project containing master materials, material instances, and particle systems
-Basic rock asset set for framing waterfall
License
Personal, Indie, and Studio Licenses are available. Personal licenses do NOT apply to companies.
*Digital products are non-refundable